Manufacturers represented and distributed by Beta Tech:
CDS – lab and process - Front end to GC, GC/MS, FTIR.
Car May – high precision lab pumps and integrated lab robotic systems.
GE Analytical Instruments – oil in water monitoring
Guided Wave – Lab and process – NIR, IR, and UV/VIS photometers and spectrophotometers.
Quant Technologies – HPLC detection systems.
RKI – gas analyzers and monitors – Combustible, Toxic, and specialized gases.
Shiseido - HPLC detection systems.
BTS Analytical - customized process monitoring and analyzing equipment and services – for water, gas, and air related applications… Offering automated designs and manufacture that will encompass sample draw as well as in-situ sensing and analysis via FTIR, IR, UV/VIS, GC/MS, HPLC, Titration, conductometric, coulometric, specialized detection systems, etc .
BetaTech Service – professional service for all the equipment we market and manufacture as well as other manufacturers' systems. Call (630)293-1626 for an estimate and proposal to fit your specific needs.
Miscellaneous accessories and supplies:
Calibration gases
Visual and audible alarms
Probes – insertion probes, gas probes, flow cells, and customized versions
Fiber optics for in line analyzers.
Filters – particulate, coalescing, oil drop-out, etc for sampling lines
Controllers for analyzers and monitors
Products offered by Beta Tech:
Chromatography:
Pyrolysis and Pyrolysis Auto-Samplers
Pyrolysis with GC - GC / MS
Thermal Desorption and Auto-Samplers
Thermal Desorption with GC - GC / MS
Purge and Trap - and Auto Samplers
Purge and Trap with GC - GC / MS
Headspace (dynamic) and Auto-Samplers
Headspace (dynamic) with GC - GC /MS
Auto-Samplers with GC - GC / MS
Pyrolysis Mass Spec Libraries
NQAD - Universal HPLC Detector
Shiseido HPLC Columns
Gas Analyzers and Monitors:
Portable: 1-6 gas capable units – personal, confined space, area, sample draw, passive systems, etc.
Fixed mount: single to multiple capable units – catalytic, IR, Electrochem, MOS, PID, and others
Calibration kits
Site consultation and other services for gas analysis and monitoring needs
Custom designs – please consult with us
Water Analyzers and Monitors: waste water, clean/potable water, process water, ground water
Oil on water Monitors – Oil sheen/oil thickness, for ponds, water ways, tank farms, sumps, wells, etc.
Water Analyzers – for Petrochem, metal finishing, chemical, power, waste water, semiconductor, food and beverage, drinking water, feed water, etc. Many chemical species detected and analyzed
Custom designs – please consult with us
Hydrogen Peroxide Vapor and Water Vapor monitors and analyzers:
Turnkey automated continuous measurement of sterilant and water moisture concentrations
Utilizes Spectroscopic analyzers, probes, and fiber optic interfacings
Custom designs – please consult with us
Process Monitoring – utilizing full spectrum Analyzers:
Single and Multi-Channel UV, VIS, and NIR Spectrophotometers
Fiber Optic sampling systems
Custom Sampling Systems
Patented single fiber optic cables ruggedized for process and industrial conditions
Powerful Client Server process Monitoring Control Software easily integratable with customer systems
Custom Designs – consult with us
Insertion Probes and flow cells interfaceable with most online Spectrophotometers:
Gas Cells
Single pass absorption probes
Single pass Transmission probes
Reflectance probes
Shuttle probes
ATR probes
Pumps
High precision Lab and Process systems. Custom systems available.
Lab Spectrophotometers. UV, VIS, NIR
Single and multi-channel systems
Lab Photoelectron Spectroscopy
Designed for easy thin-film measurements to lower than 20nmm thicknesses - in ambient air- no vacuum
Also - estimate work function, ionization potential, and density of states (DOS)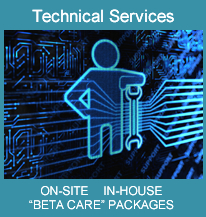 | | |
| --- | --- |
| Email: | |
| Call: | (630)293-1626 |
| Fax: | (630)231-8810 |